Welcome to the beach park at Pleasants Landing at Lake Anna!
There are only two beaches on Lake Anna, one of them (and the best one!) is right here at Pleasants Landing! If you just want to have a fun and relaxing time on the sand, then come on down to The Beach Park! We are the best place for outdoor fun and recreation on Lake Anna and we've been busy making improvements to the marina/property and we plan to continue to add amenities for all to enjoy!
Park and beach fees are $6 for adults, $4 for kids age 5 to 15, and kids 4 and under are free. The park office is open daily to answer any questions, and after hours, please use the honor box for park fees.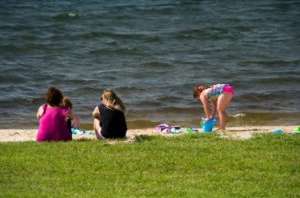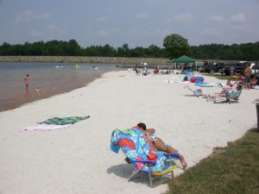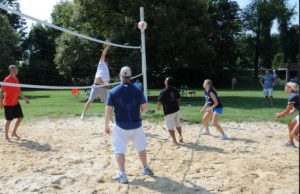 We hope this will be a great year! Lake Anna is such a beautiful and scenic area and we hope you will find your way down to the Southeast end to see us! Fishing at Lake Anna is always fantastic here and we are now renting out fishing poles with tackles on-site for your convenience! You'll discover a whole new Pleasants Landing this year! Come on down and see what Pleasants Landing at Lake Anna has to offer!
Pleasants Landing at Lake Anna's unique peninsula area is a one-of-a-kind feature on the lake. We host the best views Lake Anna!
Our sand volleyball court is now ready for use, complete with all the equipment you'll need to play! Also, our pavilions with grills and picnic tables are a great place for cookouts and family recreation at Lake Anna! We're still in the process of completing many of our projects and can't wait to have them available for use! While you're not here, you can still follow our progress and register for recreational activities on our Facebook page. We look forward to seeing you this summer and beyond!